• 03/04/2013 ( 0 )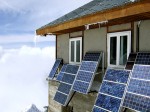 To finance the work to achieve energy savings, aid of all kinds are numerous but scattered.
How to navigate?
The credits of "green taxes" are very effective but must also go the "find"!
The new READY TO ZERO (PTZ +) arrived:
Even hypermarkets start distibuer aid "green" in various forms ...